Over the years, there have been many manga genres, one of the most popular being shoujo manga. It has since become an impressive genre that has catered to everyone, well known for being more catered to young girls. From making some of the best romances ever told in literature to having superheroines, like Sailor Moon, turn up further down the line.
Live in the moment and buy products anime in
Sailor Moon Merchandise
today at the lowest price and benefit from the free delivery to your house
These are the ones seen thousands of times by users and they rated them as the best shoujo manga ever. Let's see why they are so popular.
Strobe Edge
For young readers, this manga is so relatable. It follows first crushes, triangles of unrequited affection and love.
Ninako is a high school student who slowly tries to get closer to Ren, the darling of high school.
The problem is that Ren is in a separate relationship, and there's another student who likes Ninako at school. She's not quite sure what to do with her current situation.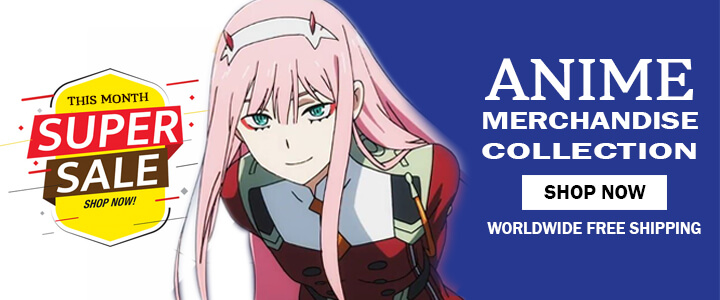 Skip Beat
Kyoko Mogami is in love with Shoutarou Shou Fuwa, her childhood friend, but the love is one-sided.
In order to help him with his dream of being a top model, she follows him to Tokyo, but only learns that he only sees her as a housemaid and has no romantic feelings for her at all.
After watching him break her heart so badly, she swears vengeance upon him. She wants to enter the industry and kill him in a game of her own.
On her first attempt with a talent agency, she fails, but there's a second chance for her to become mega popular.
You will love how the plot unfolds itself as the story goes on, and that's the reason skip beat is ranked among best shoujo manga ever.
Ao Haru Ride
The manga is going to take you on an emotional rollercoaster. It is full of all the feelings that have hit you hard.
Pushing the reset button on her life, Yoshioka Futaba wants to start over and put her past behind her.
Her changes are based on who she used to be, and the boys that she used to like. Her history comes back when she starts high school, to confront her in the form of all the boys she once liked.
She struggles to remain true to her new self, but now that everyone is older, her lost relationships will work.
ReLIFE
Kaizaki Arata is cut off from society by himself. At his old workplace, he encountered unfortunate circumstances that led him to a dark point in his life.
His life is entirely about to change. He is approached by someone who works with ReLIFE, who gives him the chance to return to who he was in high school, and the opportunity to re-enter society for a second time.
It's worth giving a shot!
Bokura ga Ita
This is a decent choice for a complicated and well-written shoujo manga. With the way it reveals all the complexities and nuances of love, many individuals consider it a masterpiece, being so connected to readers.
Nana Takahashi, a high school girl, is not a high school fan of romance.
She doesn't put too much thought into finding a boyfriend and doesn't pay much dating attention.
One day, things change for her when she and Yano Motoharu, who is the most popular boy in school, become classmates. All the other schoolgirls are throwing themselves at him, but Nana is different.
When time passes, the couple gets closer.
Ouran Koukou Host Club
Haruhi Fujioka is a poor student who doesn't have anything to afford. When she is given a full scholarship to attend Ouran High School, her life changes entirely.
 It is a high school only attended in society by the wealthy and influential. The school has what the host club is called.
It is made up of handsome young boys who, because of her short haircut, confuse her for a boy herself. She gets distracted by this new club and falls over and breaks an expensive vase accidentally.
In order to pay off the debt, she must become a part of the party. With the hosts and all the new situations they face together as a group, she is now on a wild adventure.
Lovely Complex
This is more like a romance of light-heartedness, being at the same time sweet and silly. It is cute and quick to love the characters.
As Ootani Atsushi learns, it's not easy to be tiny in high school. At his school, Koizumi Risa is an extremely tall kid. Their crushes fall in love with each other and leave these two heartbroken, as fate would have it. They, after finding themselves in the same predicament, become good friends.
The two need to deal with the discrepancies in their physical make-up as they become more than just friends, as well as everyone else thinking that it's very funny to have a friendship between the shortest boy and the tallest girl in school.
Beauty Pop
This is a shorter manga, but it's full of laughter and fun.
When it comes to hairstyling, Kiri Koshiba is a prodigy, but she has little interest in using her abilities to achieve fame or wealth.
There are three famous boys at her school who make up the Scissors Project. They do makeovers at school for children, turning them into real beauties.
She tries her hardest to stay away from the party, but time and time again, she finds her talents taking her towards them.
This is another highly watched anime and manga thus making it one the best shoujo manga.
Read Also: Best Isekai Manga 
Dengeki Daisy
If you are looking for a fresh and new story, try this manga. Like nothing else in the genre, it's a romance tale and it's a very good read.
The only thing Kureyabayashi Teru has about her late brother is a mobile phone
Just one contact is identified on the phone, Daisy. Her brother told her that if she feels like she wants someone to speak to and trust, she must call Daisy.
Outside of this, though, Teru has problems; she is in big debt and has to deal with Kurosaki Tasuku, a janitor who is good-looking but also very rude. Teru, Tasuku, and Daisy all find each other's lives intertwined.
AAA
Ogata Aoi is the chief of the student council at the nation's best middle school, AAA. She only wanted to go to school at first to meet her first love, but she discovers that he is in fact the gang leader of the CCC neighborhood school.
She becomes more curious about him and finds he also has the same name as her. She knows about this gang leader as much as she can and takes action.
Tonari no Kaibutsu-Kun
In this manga, life and love are also depicted. The numerous milestones in life, self-discovery, friendship and the discovery of new feelings are followed.
The sort of person who doesn't care about anything or something that doesn't concern her is Shizuku Mizutani, who just cares about school work and her grades.
One day, a classmate who is absent from school is assigned the responsibility of delivering notes to her. In particular, the classmate is Haru Yoshida, who has an attitude very similar to Shizuku. He announces that they are friends once she has delivered his notes.
Their partnership only evolves in a specific and special way from there on out.
The One
The parents of Cane Lele tragically passed away in a plane crash. Both of them were Taiwan's top models, and this turns her off ever entering the fashion industry.
As she turns 17, she is persuaded by her aunt, her mother's sister, to at least pose for her agency.
When she sees a picture of the famous American model, Angus Lanson, she soon reconsiders entering the industry. She begins her modeling career, expecting to meet the model, moving to the US, and finds herself falling in love quickly.
Zettai Kareshi
This is one of shoujo manga's most successful, only because of its ability to catch young girls' attention, making them swoon and fall in love.
Riiko Izawa knows what it feels like to be rejected. She's no stranger to being tossed to the side or discarded. She just wants to find love, which encourages her to try a dating site for advice online.
She signs up for a free trial for a person with a nightly lover. She goes to bed not worrying anything about it.
To her horror, she wakes up with a stunning, naked man on her doorstep the next morning. To top it off, he even wants to be her boyfriend. She is very taken by surprise but soon begins to wonder if all of this has a price.
Akatsuki no Yona
Akatsuki no Yona is a shoujo manga fantasy that really draws you in.
Yona, Kouka's princess, lives a glamorous life with her father, the King, but she is very much in love with her cousin, Su-won. For her, life is perfect, that is, until the day when it isn't. Out in the gardens for a regular stroll, she finds Su-won murdering her father.
This forces her only with her bodyguard, Son Hak, to flee from the castle floors. They live in exile together, but Yona is headstrong about winning her kingdom back.
She meets a wandering priest who tells her the tale of the four dragons that could help her save her kingdom and the people inside it.
Kimi ni Todoke
This is a believable tale that makes the story feel at home for readers, as it is so relatable and down to earth. It's not difficult; it's a simple and pure plot that happens to be one of the finest romance manga around.
Gloomy and shy is Kuronuma Sawako. As a consequence of this, even though she just has good intentions, her peers do not understand her.
One day touch with her is rendered by a good-looking boy with a refreshing perspective on life.
He may be the one who pulls her out of her own darkness, but first of all, she must persuade herself that she deserves to be loved and, in exchange, to feel love.
Akagami no Shirayuki-Hime
The local herbalist is Shirayuki, but due to her uniquely colored hair, she is vulnerable to receiving a lot of attention. The prince of her country is one of the people attracted by her and he wants her to become his concubine.
She doesn't want this to happen, so she leaves the country and cuts her hair short.
She meets Zen Wistalia on her journey, who is a prince in a neighbouring country. He is trying to get her out of the situation with a prince of her own.
Now the two of them are travelling back to their country together with their companions, where she becomes a royal herbalist. But for this couple, fate has more in store for them.
Horimiya
Hori and Miyamura seem like ordinary teenage students, but their double lives become evident when school is out. Hori becomes drained of emotion and social contact after class, being alone and having to look after her brother at home.
Miyamuri, on the other hand, is a school nerd, but in fact, once school is finished, he is a wild social butterfly, not good at all with scholars.
The two uncover the hidden lives of one another, and this leads to a budding relationship that inevitably deepens into love.
Kaichou wa Maid-sama
Nothing is as fun as a cliché romance tale that has all the heart-tingling sensations you might ask for.
In her position as student council president at the school, this manga is a guilty pleasure, ideal for the die-hard romantics that Misaki Ayuzawa is seen as harsh and strict. She works outside of school as a maid in a maid's café.
Her secret is blown open when Usui Takumi, the most popular guy at school, sees her in a maid's café. She begs him to keep her secret, but the pair are about to start a new adventure, something that none of them ever expected to happen.
Opposites attract, and without a new romance, the secret of Misaki might be thrown out for the whole school to discover.
Ai Kara Hajimaru
Sakura Ai, during her elementary years, had her first love in Tokuzawa Taiyou. Ai-chan tried to forget about him when the nice and gentle Tokuzawa-kun moved to another school, leading Ai-chan to have an amusing nickname "Granny Ai" when he left. But even when she was in high school, destiny never gave up!
As Ai-chan went to her sunflower garden by the school lake, she found a phone lying on the deck.
 She left it on the ground when she learned it was Tokuzawa- kun's, and ran away, knowing that the kind of Tokuzawa-kun she used to know in childhood is now a tough, frank delinquent.
Will her love for him again bloom?
Beast Master
Yuiko Kubozuka is an animal-loving high school girl. Unfortunately, she doesn't like animals and they run away from her if she gets near.
She meets a boy with wild hair and frightening eyes who saves a cat one night while attempting to rescue a runaway cat from a tree.
That boy turns out to be Yuiko's new transfer classmate the next day, Leo Aoi. She thinks he's funny and not scary at all, though he's hated by everyone else because of his appearance. It makes Leo very happy.
But inside Leo, a secret is concealed. What is their relationship going to happen?
Watch one of the best shoujo manga to evaluate the results yourself.
SMUT WARNING
The world is full of secret "monsters" that no one can see. She tells no one and wants to continue living a happy high school life.
She's just like a typical teenage girl, even though she's jealous of her friends who have boyfriends, but she keeps thinking about a boy she met when she was younger, who has the same power as she does.
When goblins threaten to eat her, her mundane life unexpectedly changes and her old friend Kyo comes back to protect her from them.
Then, she learns that as goblin food, she is personally sought out and that Kyo is also a goblin. Her thrilling adolescent life is just about to begin.
Chiguhagu Planet 
Matsuda Erika (or Eri for short) has taught herself to be independent and extremely trustworthy because her parents are a little bit late.
In addition, even though some of her peers find her behavior overbearing and irritating, she devotes herself to taking care of those around her.
A mysterious new transfer student is introduced to her class one day. In choppy words, this boy talks, has little or no facial expressions and goes by the name Nogina Kaname. Eri instantly feels obligated to look after this new Martian-like boy in her class.
Conclusion
Read these best shoujo manga masterpieces and rate them according to taste. Let us know in the comment section below.