Isekai is a subgenre that offers great tales of adventure, fantasy, and alternate universes. It has recently achieved great commercial popularity in the manga, where fiction and supernatural events are based on its plots. Are you feeling bored and want to fly to new worlds? So, let's see what is in the best Isekai manga list for an adventurous time without further ado.
The Berserker Rises to Greatness
The Berserk Rises to Greatness is very rare because the story seems dumb in the beginning, but as you go through the chapters, you will realize its greatness.
The best thing is you're not going to experience any complicated character development, and it just takes you on an exciting trip. So if you're looking for an isekai manga that's simple but perfect, then this one is made for you.
First off, the MC is transported to a new planet, losing memories of the previous world.
He's getting better slowly, but he's not a hero. He does so because he has fallen in love and needs to summon the calling goddess. He became mighty before he knew it.
Trust our words and give this isekai manga a go.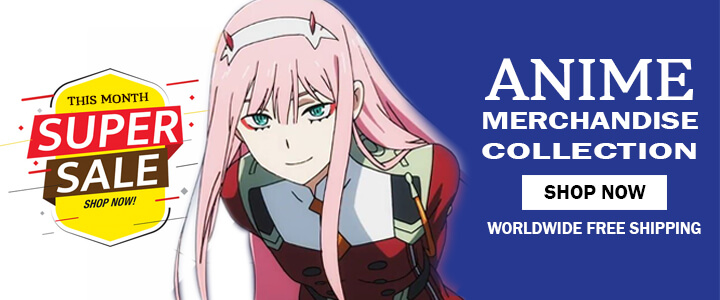 A Veterinarian in Another World
We include this manga on our list because it has the best balance in prose, narrative, and character development.
The plot is pretty good on its own, and the art is decent. So if you think you can watch one that's special in the genre of isekai, then you have to try this one.
Kazami Shingo, not as a hero, but as a veterinarian, is summoned to another world.
The MC becomes a public servant. He then helps to improve agriculture and medicine with autopsies; the story portrays it best. Now how does Kazami Shingo turn his new home into a successful one?
You have to jump on the best manga on the list to know that.
Read Also: Best Adventure Anime
Wiseman's Grandchild
For both isekai manga fans and new readers of isekai, Wiseman's Grandchild is more than just good. The story is exceptional.
A man who died in an accident was revived in another dimension, but only as a child. Then he is raised and called Shin by a sage known as Merlin Wolford. Merlin passes on to him his teachings and makes him a strong man.
But he discovers as he hits the age of 15 that he has taught him all but common sense. Now the journey of an unconventional hero in the world of fantasy begins.
Welcome to Japan, Ms.Elf
This one stands our individuality from any other isekai manga you've read. The artwork is top-notch, and the character designs carry the manga to life. And if I meant that it was distinct from other isekai manga, it varies not just from the plot but also other aspects.
Kazuhiro Kitase loves to sleep a lot and goes into a beautiful world to have fun adventures. One day, Kazuhiro goes on an adventure with an elf girl, and he discovers the elf girl lying next to him when he wakes up. Is he in his dream yet?
It's not. In his dreams, the elf girl is in his world, and now he has to take her to Japan on new adventures. Is the definition not unique? Make sure this top isekai manga is added to your list.
The Rising Of The Shield Hero
Naofumi Iwatani is summoned along with three others to a new world to become the Cardinal Heroes, is the Rising Of The Shield Hero. However, when the princess betrays him and is shunned by everyone, including his allies, things turn for the worse for Naofumi.
The now pessimistic Naofumi, trapped in rock bottom, trains alone until he encounters new characters and unexpected friends along the way.
A story of saving the world while still helping the hero cope with his trauma is The Rising Of The Shield Hero.
This is one of the best isekai manga you should have on the reading list.
My Next Life As A Villain
My Next Life As A Villain: To Doom, All Routes Lead! This is a tale about a noblewoman who recalls her former life after hitting her head on a rock.
After this, she discovers that she is an otaku who has been reincarnated to live in the Fortune Lover otome game. Here she is, Catarina Claes: the default villainy of the game, which is fated in every possible ending to be banished or killed off.
In struggle to overwrite this fate, Catarina tries to build a couple of countermeasures, which always result in hilarious and unpredictable consequences.
My Next Life As A Villain: To Doom, All Routes Lead! It was famous as it adapted to an anime and a manga, which currently has five volumes.
No Game No Life
No Game, No Life takes happened in a place wherein, to take the throne, the players must defeat the God of games. Its stars Sora and Shiro, who make up the unbeaten gamer community named Zero, go through a series of board games that test the participants' will.
They are transported to the different world of Disboard after beating the God of games in chess, where games determine everything. Even before it received its anime adaptation,
No Game No Life became very successful, with the light novel selling over three million copies as of 2017.
Knight's & Magic
An otaku, reincarnated after his death, encounters his new life in a world where the critical weapons of battle are magical robot knights.
His interest in mecha anime helps him to set a course for a Knight Runner to become the pilot of these mecha knight robots.
With his experience as a coder, by being a Knight Runner, Eru discovers a powerful magic way. I suppose you can tell yourself that most Otaku wants to live in a world like that.
So, if you want to read an awesome isekai manga with some right action, then you can begin with our isekai manga suggestion of Knight's Magic.
Death March to the Parallel World Rhapsody
It does vary on a broad scale from other isekai manga. Beautiful art is the best aspect of this manga, and the world-building is very impressive.
Although some of the characters seem irritating in the beginning, they'll get better before you can drop them out.
The twenty-nine-year-old programmer Suzuki Ichirou is transported into an RPG fantasy world. He becomes a 15-year-old boy, and he thinks he's in a dream at first, but after a few events, he believes he's in a different world.
He gets a lot stronger soon and gets sick of leveling up, so he decides to live a life of peace. But can you expect that to happen? Make sure that it's added to your chart. It is one of the best isekai mangas of all time; after all.
The Man Picked Up By The Gods
This manga is an example of how he feels about a guy who gets sick of his life. It's more of a soothing, laid back novel, and it's going to keep you entertained.
If you think you're a fan of isekai manga, then it's a must-read.
Ryouma Takabayashi lives a life of misfortune and dies while he sleeps at the age of 39.
Three gods give him another chance to live a happier life but in a different world full of magic. Gods also give him immense strength and abilities to master this world's survival.
He's a young man now in his new life, and he's growing into a beautiful guy, but one thing he lacks is the company of humans. Will he finally discover his happiness?
The Wrong Way To Use Healing Magic
If you know their premise of being an isekai genre, an isekai manga comes with a twist.
The title says it all as to how anything with healing magic can go wrong. It looks ridiculous in the beginning, but you can press on with laughter before it gets better.
So to get rid of your boredom, we would recommend that you read this enjoyable Isekai manga.
Ken Usato is a school going kid with normal grades, lacks aspirations, and exceptional people who hate it. Yet somehow, he becomes friends with both the president and vice-president. That's when Ken gets summoned into another universe with his new friends.
He learns in this new world that he has a scarce skill known as "healing ability." But it is not always right to get everyone's attention. Oh, is it? To learn a new form of an idea, read this top isekai manga.
Beautiful merchandise:
Different World Wandering With Ridiculous Skill
This manga dominates others when it comes to character growth. It's certainly a decent one when a show is either a story-driven or character-driven show.
Together with three other heroes, Mukouda Tsuyoshi gets transported into a dream world, and it seems clear that he came here by mistake.
His only skill is to open an app and get driven out of the palace to pick up food objects. He begins his journey, and then he becomes famous in this fantasy world.
Soon, the legendary wolf Fenrir finds out about him, and he makes a deal with him after tasting his food. And this is how our MC has become both a trader and an explorer.
I Was A Sword When I Reincarnated
His art and characters are the most prominent elements of this manga. The story is excellent, but these elements make reading it even more entertaining and exciting.
If you want me to say something unique that made me like this isekai manga, I will say it's comedy.
In the anime, the protagonist is reincarnated but like a sword and stabbed to the ground in another world. It meets the MC and befriends him when a demi-human cat experiences danger.
Might this have been the fate of being the sword of a defenseless catgirl? Or is it just a coincidence, and what is the reality behind his reincarnation? Once you read this one of the best Isekai manga, you'll find out.
Moon-Led Journey Across Another World
One of these isekai mangas with a brilliant concept is Moon-Led Journey Through Another Planet, but it stands out among other mangas in the race.
Misumi Makoto is a student with some fantasies in high school. He gets excited when God, Tsukuyomi, calls him to another world to become a hero. But when other heroes condemn him, they kick him to the edge of the earth. Tsukuyomi leaves him to find a way to prove himself to be the true hero deserved by this world.
Makoto's journey to find his way and to discover the mystery behind his calling begins now. So if you're looking at a decent pace for an excellent isekai manga, then try it.
Mushoku Tensei: Jobless Reincarnation
Mushoku Tensei: Jobless Reincarnation is the story of a 34-year-old deceased NEET (a person with no schooling, work, or training) who, after being reincarnated into Rudeus Greyrat after his death, decides to change his life.
His newfound life follows the novel, where he seeks to live it to the fullest.
With various adaptations, including a decent manga, the series ended up being very popular.
The light novel has become one of the most famous works on the Syosetu website, and an anime adaptation is scheduled for its 2023 debut.
So I'm A Spider, So What?
I'm a worm, so what then? A story about Kumiko, who has reincarnated into a spider—precisely a low-level beast named the Lesser Taratect.She is forced to live in the Great Elroe Labyrinth, the most dangerous dungeon in the game.
For the most part, the manga adaptation is faithful to the source material, although some variations exist, such as skipping some of the previous side stories.
Overlord
Overlord was a light series of novels developed by so-bin and drawn by Kugane Maruyama. Later in 2014, thanks to Satoshi ⁇ shio and Hugin Miyama, the series was finally translated into manga form until it became the hit anime it is known as today.
Overlord revolves around the game YGGDRASIL, which occurs during the year 2126, where players can directly communicate with the in-game characters.
Dedicated player Momonga learns that the game has become its reality after the servers' shutdown, and he is now stuck in it as his character, Ainz Ooal Gown.
Deciding to search for those trapped like he is in the game world, Ainz sets out to become the overlord of his new world.
Re: ZERO -Starting Life In Another World
The dark isekai Re; Zero – Beginning Life In Another Universe is the story of Natsuki Subaru, a young man, as he is unexpectedly transported into a world of fantasy.
He encounters characters like Emilia from there and acquires a new skill. Every time he dies, time resets, and before something new happens, he can relive once again.
The manga adaptation has received a strong following, with the third section, in particular, receiving a lot of audience acclaim.
Fushigi Yûgi Genbu Kaiden
The prequel series to the popular Fushigi Yûgi, Fushigi Yûgi Genbu Kaiden's story revolves around developing the original series' setting, "The Universe Of The Four Gods," Not only that, but it also speaks of the full backstory of the Genbu Priestess.
The series began in 2003 and ended in 2013 when it was lauded for its compelling plot and a love story formed between Takiko Okuda and Uruki. You will love this top recommended isekai manga.
Give it a try.
The Saga Of Tanya The Evil
The Saga Of Tanya The Bad, created by Carlo Zen and drawn by Shinobu Shinotsuki, follows Tanya Degurechaff, who previously lived as a ruthlessly efficient Japanese wage earner.
In a dream version of World War I, he wakes up as Tanya, where Being X — God — reveals that if she does not die a natural death or show faith in him, she will go to hell. Instead, Tanya, out of spite, joins the Empire Mage Corps.
Tanya becomes a great soldier who is eager to acquire a high military rank so that she can flee the war and (ideally) die of old age in peace. Tanya's anti-hero stance has drawn many fans to her unique Isekai story. Manga is worth watching.
Time I Got Reincarnated as a Slime
The Time I Got Reincarnated As A Slime is the tale of a 37-year old named Satoru Mikami who dies from a stab wound, is the last but highest-rated entry on this list.
Waking up in a new world of fantasy, he learns that he has reincarnated into a slime.
He travels the world to prove himself while also getting used to his new body, given the name Rimuru Tempest by the imprisoned Dragon Veldora.
He discovers new allies over time and new locations that will begin to change him forever.
Conclusion
Ok, it seems like we've reached the Best isekai manga list's conclusion. Since our list consists of mostly new isekai mangas, you're sure to find an impressive list of the ones you've read so far.
So, make sure that you search the whole list to find it, and what do you think about our recommended isekai mangas? In the comment section below, let us know your thoughts.
Visit our Anime manga store for more products