Nico Robin Cowboy Hat ( One Piece )
We have the Nico Robin Hat in 4 different colors: white, red, purple, and black. Please specify your preferred color when placing your order.
Material: Suede

Fit Head Girth: 58-62 cm/22.8-24.4 inch

For: Cosplay, Party, Gift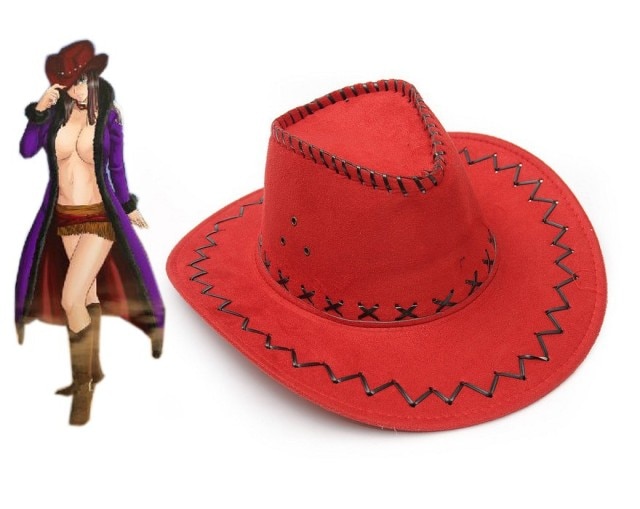 We've given you the chance to look like Nico Robin by purchasing the same hat worn by the character in the show. The hat has been designed to look like the original to ensure you get the exact look you want.
One Piece Nico Robin Hat is based on the Straw Hat Pirates anime series
Great news for the anime One Piece Fandom! We have discounted offers on this brand new Nico Robin hat to gift your friends for Halloween, Christmas, or their birthday.
Cool anime cowboy hat replica of the Nico Robin hat from the Straw Hat pirate for unisex One Piece animated Series fanatics
Brand new and high-quality anime hats for teenagers and adult anime fanatics
Get exciting discounts on this Nico Robin Straw Hat Pirates hat to complete your cosplay costume this Halloween